Real Time Ultrasound Scanning
Feel good again....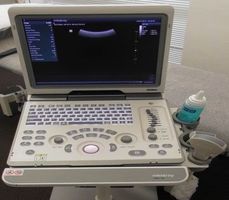 Real Time Ultrasound Scanning
Bodyworks Physiotherapy has 2 state of the art Real Time Ultrasound (RTUS) machines. Research has shown that back pain (even one episode) will effect the activation of the deep spinal stabilizing muscles such as your Transversus Abdominus, Pelvic Floor and Multifidus.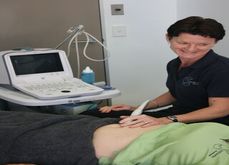 Real Time Ultrasound Scanning
Retraining there muscles, also known as your core, is an essential part of the treatment of low back pain and has been shown to greatly reduce the risk of problems in the future. The difficulty with retraining these muscles is that the patient is often unsure if they are doing the exercise correctly





Feel good again...


Real Time Ultrasound Scanning
By using RTUS the patient is able to see the muscle working as they perform the exercise and the whole thing makes a lot more sense. Our Pelvic Floor physiotherapists also find using RTUS invaluable when assessing and retraining the pelvic floor with their Women's and Men's health patients.


Feel Good Again...
RTUS is also used to assess the activation of the deep hip stabilising muscles in patients with hip pain and is a very useful tool in the rehabilitation of this painful and debilitating condition.






Contact Bodyworks Physiotherapy

Call Us (07) 3204 6388




KALLANGUR




1518 Anzac Ave, Kallangur, QLD 4503





NORTH LAKES


Specialist Suites, North Lakes Day Hospital,
7 Endeavour Blvd, North Lakes QLD 4509.






Opening Hours

Monday - Friday 8 - 7 pm

Sat 8- 12 pm

Like us On Facebook

Join us On Instagram

Watch Our Videos On Youtube