Back Pain
Feel good again....Bodyworks Physiotherapy
Back Pain
Studies have shown that over 80% of the population will suffer from back pain at some time in their life.In fact on any given day, 25% of Australians will be effected by back pain. It is therefore not surprising that back pain tends to be the most common condition treated by the physiotherapists at Bodyworks.Fortunately our physiotherapists have a great deal of experience in managing back pain and have undergone advanced training in the assessment and treatment of this condition.
Each patient at Bodyworks is given a thorough and detailed assessment to identify the structures at fault.Once the cause of the pain is known the physiotherapist will decide which evidence based treatment techniques and exercises will be most effective in resolving the problem. At Bodyworks we not only want to relieve your pain but also want to show you how to prevent further problems in the future.As part of our assessment we will note any muscle imbalances that may be effecting your back and give you advice on stretches and strengthening exercises to correct this imbalance.
Feel good again....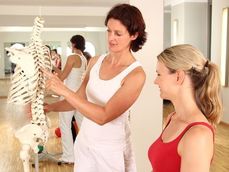 Back Pain
Research has shown that back pain effects the activation of your deep spinal stabilising muscles.It has also been found that the activation of these important muscles continues to be effected even after the pain has settled.It is believed this is why 85% of people who suffer back pain (even one episode) will have a recurrence of their back pain often within 12 months.
Studies have shown that doing specific exercises to improve the activation of your deep spinal stabilisers reduces the chance of a recurrence of back pain to 25%. Patients often find it difficult to know if they are doing these very specific exercises correctly.At Bodyworks we use Real Time Ultrasound Scanning to teach our patients how to activate their deep spinal stabilising muscles.With Real Time Ultrasound the patient is able to see their muscle contracting so both the patient and the physiotherapist know if they are performing the exercise correctly. We believe this approach is the reason why the physiotherapists at Bodyworks have had,and continue to have, such great results with their back pain patients.
Contact Bodyworks Physiotherapy
Call Us (07) 3204 6388
KALLANGUR
1518 Anzac Ave Kallangur, QLD 4503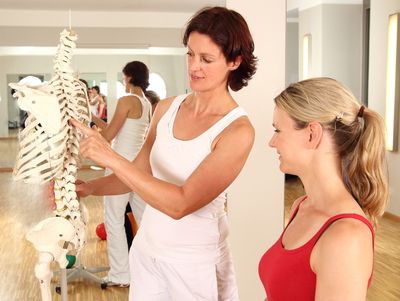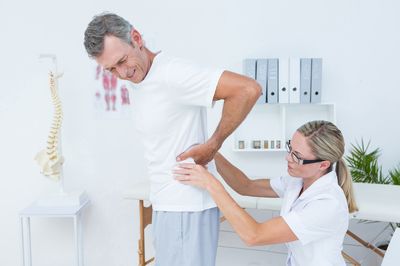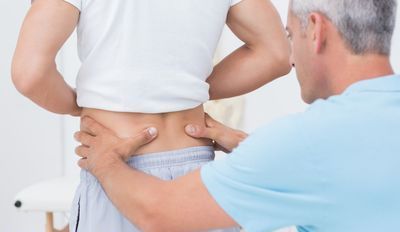 Opening Hours
Monday - Friday 8 - 7 pm
Sat 8- 12 pm